What is wrong with the Minnesota Vikings special teams?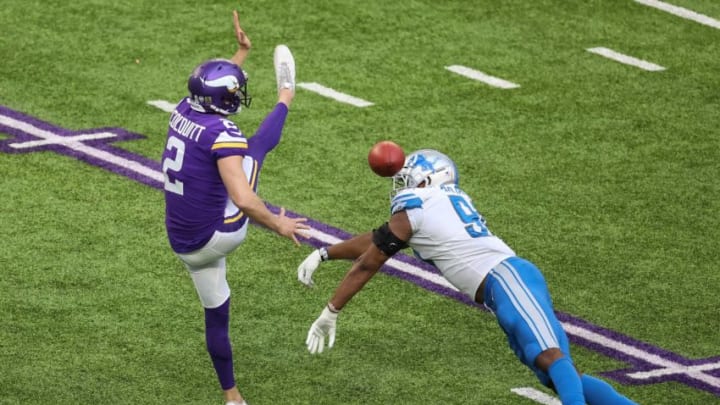 (Photo by Harrison Barden-USA TODAY Sports) Britton Colquitt /
(Photo by Stephen Maturen/Getty Images) Marwan Maalouf /
Can the special teams be fixed?
In short, there probably isn't a quick fix for Minnesota's special teams this season. The Vikings will just have to move forward with the guys they currently have in place and just hope that they can improve during the games left on their schedule.
Minnesota just doesn't have a ton of options at this point in the season. The Vikings have dealt with a number of injuries this year and they can't risk one of their top contributors on offense or defense getting hurt to help improve their kick or punt coverage.
As for 2021, however, changes will likely be coming for Minnesota's special teams. If he makes it through the rest of the season, it wouldn't be surprising if the Vikings parted ways with special teams coach Marwan Maalouf. Minnesota should also be in the market for a new punter and possibly a new long snapper as well.
Special teams are essential to a team's success and it's no surprise that some of the best teams in the NFL this year like the Miami Dolphins, Baltimore Ravens, Seattle Seahawks, and New Orleans Saints have elite special teams units.
If the Vikings want to make that leap into becoming one of the top teams in the league again, fixing their special teams has to be a big-time priority.