Welcome to The Viking Age, the Minnesota Vikings news and opinions site brought to you by the FanSided Network. The Viking Age is dedicated to providing top-notch Vikings news, views, and original content. This site also serves as a community for like-minded fans to come together to catch up on the latest news and to discuss their passion.
Meet the Team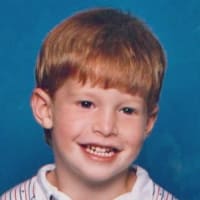 Adam has covered the NFL since 2013 for a number of online publications including The Comeback, USA TODAY, Pro Football Spot, and Awful Announcing. He's currently in charge of The Viking Age covering the Minnesota Vikings.
Adam is a life-long fan of the Minnesota Vikings currently living in Minnesota. He loves horror movies...especially zombies. You can check out his work on FanSided's The Viking Age and Undead Walking or listen to him talk about football on The Purple People Podcast. You've probably shot him playing Call of Duty on the Xbox One.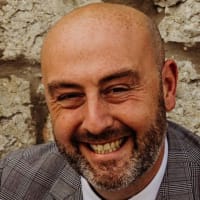 A lifelong NFL fan, Dean is Site Expert at Cat Crave covering the Carolina Panthers and a contributor at The Viking Age, which focuses on the Minnesota Vikings. He is also a Communications Manager at a leading private school in the United Kingdom.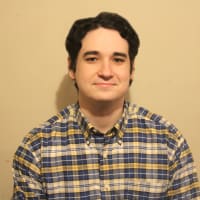 Randy Smith has served as a writer for FanSided, contributing both to The Viking Age and Beyond the Flag. In his spare time, Randy is a huge music fan and will get his hands on just about anything with strings.
A longtime writer and vice president of operations for www.draftseason.com. I absolutely love the NFL Draft and bleed purple from every orifice.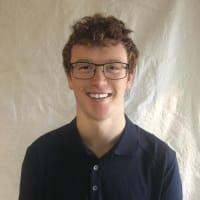 Just a Vikings fan from central Indiana. I love the NFL Draft and the Minnesota Vikings, so I do all I can to provide as much as I can regarding the two. Also a big fan of NBA hoops, especially the Pacers and Kings
Chris was born and raised in Rochester, Minnesota and has been a Minnesota sports fan at heart since birth. Along with his roots, Chris has written about the team on various websites since 2011 including Bleacher Report, The Yahoo! Contributor Network, Cold Omaha (now known as Zone Coverage) and Pro Football Spot. He is also the host of "The Homer Horn" podcast that also covers the Vikings.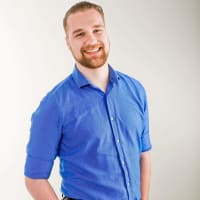 Elliott is a graduate from NAIT's Television Broadcast program. He has broadcasting experience in football, basketball and hockey. He has spent most of his life living in Edmonton, but has relocated to Lloydminster and Meadow Lake to advance his career as a multimedia journalist. He has an undying passion for CFL/NFL football, hot wings and Flaming Hot Cheetos.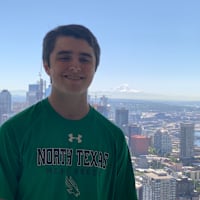 Clay is a diehard sports fan that has been cheering for the Angels, Vikings and Thunder since he was young. Born and raised in Texas, sports were always a large part of his life, as is the way in the Lonestar State. A graduate from the University of North Texas (Go Mean Green!) he is excited to write about the teams he loves most.
Ali Siddiqui joined The Viking Age in September 2018. He also covered the Minnesota Vikings for Pro Football Spot for four years previously and has been a fan of the team since 1996. First became a sports fan when Michael Jordan returned to the NBA in 1995. He resides in Plymouth, MN.
Mohamed Salad has been a contributor to various websites for over 2 years covering a wide range of sports. He is a huge fan of the Minnesota Vikings, Chelsea, and Napoli. A self-proclaimed expert on everything NFL.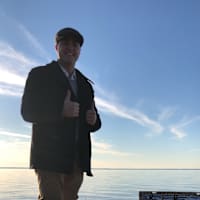 Dominick is a former college quarterback turned aspiring golfer and lifelong Minnesota Vikings fan. A graduate of Syracuse University's S.I. Newhouse School of Public Communications, he has always had a passion for sportswriting. He is excited to be a contributor to The Viking Age and to discuss all things Vikings.
Write for Us
We aren't called FanSided for nothing. Our network of sports, entertainment and lifestyle sites are powered by fans that want to cover their passions! Whether you are just looking to get your start in online media or you want to contribute to your favorite site as a hobby, FanSided wants to hear from you.
Whatever your goal, FanSided can help your voice be heard. If you are interested in writing for any of our sites, please be sure to check out our openings page and submit a proposal.
About FanSided
The idea of FanSided was born in 2007, when two brothers felt that their favorite team, the Kansas City Chiefs, was being under-covered by the mainstream media. Taking matters into their own hands, they launched Arrowhead Addict, a move that would spawn the creation of FanSided in 2009, a network of over 300+ fan-powered unique sports, entertainment and lifestyle sites dedicated to team-specific, sport-specific, genre-specific, and fanbase-specific coverage.
From sports, movies and TV to lifestyle and tech, FanSided has you covered.
Advertise/Contact Us
Let's stay in touch. If you'd like to advertise with us, partner with us or have feedback, please fill out our contact form.
Email us: thevikingage@fansided.com
Write us: Pro Sportority (Israel) Ltd. d/b/a Minute Media, 8 Yitzhak Sadeh St., Acro Tower, Tel Aviv–Jaffa 6777508, Israel
Legal Disclaimer