The way, way too early Minnesota Vikings 2018 record prediction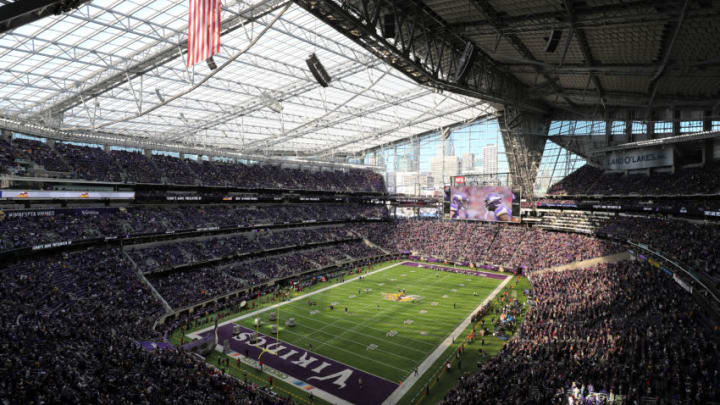 (Photo by Adam Bettcher/Getty Images) /
(Photo by Adam Bettcher/Getty Images) /
Now that the 2018 regular season schedule has been released, how might the Minnesota Vikings fare in their quest to Super Bowl LIII?
An annual event that indicates the upcoming NFL season is inching even closer, the league released its official schedule for the 2018 regular season on Thursday night. The Minnesota Vikings and the 31 other teams around the league can now make their travel arrangements.
Since they finished first in the NFC North last year, the Vikings' 2018 schedule is a little more on the difficult side of the spectrum. But that doesn't mean they aren't up to the task of repeating as division champs once again next season.
19 of 22 starters from a Minnesota team that made it to the NFC Championship last year will be returning in 2018. And two of the three open spots in their starting lineup for next season have been filled by talented free-agents Kirk Cousins and Sheldon Richardson.
The Vikings will also have their 22-year-old, stud running back in Dalvin Cook returning to the field in 2018. Plus, Minnesota will be adding even more players at the end of the month during the 2018 NFL Draft that could come in and immediately contribute.
Predictions in April almost never pan out, but let's do them anyway. With their full schedule now known, how many games will the Vikings win in 2018?