Report: Vikings, rest of NFL closer to playing a 17-game regular season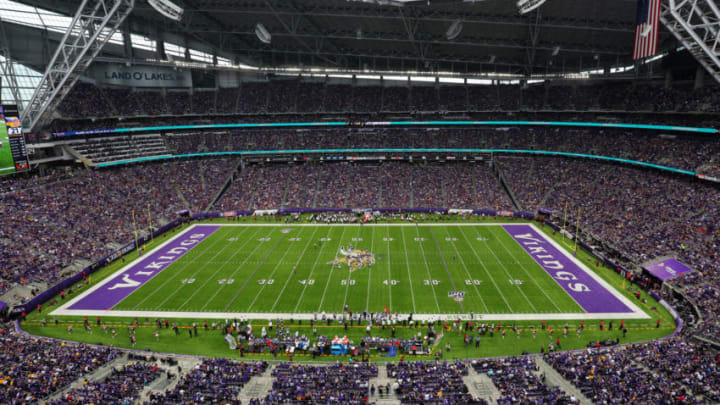 (Photo by Adam Bettcher/Getty Images) /
The league's new collective bargaining agreement is reportedly more likely to increase the regular season to 17 games for the Minnesota Vikings and the rest of the NFL.
Through the first 10 weeks of the 2019 season, the Minnesota Vikings are the only team in the NFC that has yet to lose a game on their home field. Of all the teams in the NFL, the Vikings and New England Patriots are the only two who are undefeated at home this year.
For teams like Minnesota, home games have become a very important advantage. Unfortunately, it's an advantage that could be making less of an impact in the near future for the Vikings and every other team around the league.
According to a recent report by the Washington Post's Mark Maske, the NFL and the NFLPA are getting closer to signing a new labor agreement that is, "increasingly likely," to change the number of games in each regular season from 16 to 17.
With this adjustment, Maske believes that each team would either have one matchup take place at a neutral site per year or teams will be forced to alternate having eight or nine games at home each season.
In addition to the change in regular season matchups, the report also mentions that the amount of playoff teams also has the potential to increase from 12 to 14 with the new labor agreement. If this were to happen, there would six first-round postseason games and only one team per conference would be able to earn a first-round playoff bye.
If you're thinking all of this sounds just like a way for the league to generate even more revenue than the billions they make each year, it's because it is.
A 17-game schedule that includes an uneven amount of home and road matchups would have a huge impact on a team's chances of success per season. Teams like the Vikings, who actually have a legitimate advantage when they play inside their home stadium, would be getting the short end of the stick during some years when their schedule calls for them to play more often on the road.
It may be a little better if the NFL is able to just figure out a way for each team to play one game at a neutral site each season and then have the remaining 16 matchups split between home and away. But so far, it just feels like the league is going to make things even more complicated by adding another game to everyone's regular season schedule.