Kirk Cousins Weekly Review: Week 2 vs. the Indianapolis Colts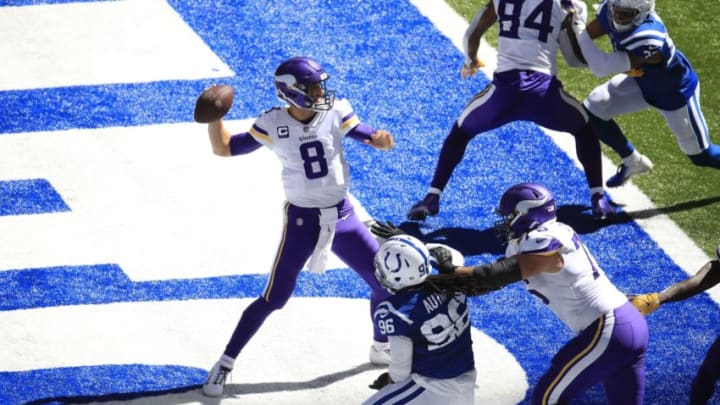 (Photo by Andy Lyons/Getty Images) Kirk Cousins /
(Photo by Andy Lyons/Getty Images) Kirk Cousins /
What were the best and worst moments of Week 2 for Minnesota Vikings quarterback Kirk Cousins?
If you came here for a rosy tale of the items that Minnesota Vikings quarterback Kirk Cousins did well within the team's offense in Week 2, you will regrettably leave with an unsatisfied appetite.
Against the Indianapolis Colts in Week 2, the Vikings were listless. Facets of the contests were eerie duplications of Minnesota's loss to the Green Bay Packers to open the season. To make matters worse, the Week 2 game was even more embarrassing than the preceding one.
At home versus Green Bay, the Vikings were able to move the football offensively in spots whereas that end result was wholly lacking in Indianapolis, outside of the opening drive.
Minnesota began the game against the Colts with an intelligible drive and netted three points on the scoreboard via kicker Dan Bailey's field goal. After that, futility ensued. A drive could not be sustained, Dalvin Cook was mostly shelved, and a combination of mistakes and penalties beset the purple and gold.
As for Cousins, he was rather decent in Week 1, probably in a "B" or B-" range for makeshift passer grades. Week 2 deviated heavily from that. He did not will the team to victory nor did he even really come close.
Let's dive into what went wrong and what (sort of) went "right" for Cousins in Week 2.