Vikings Power Rankings: How much did Minnesota rise after Week 12 win?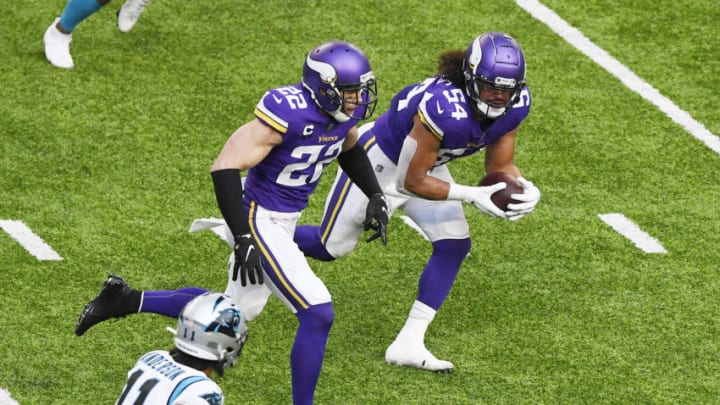 (Photo by Hannah Foslien/Getty Images) Eric Kendricks /
(Photo by Stephen Maturen/Getty Images) Chad Beebe /
Are the experts right about the Vikings this week?
I'm still struggling a bit to figure out how seeing the Vikings beat the Panthers resulted in an expert moving the team down two spots in their power rankings. But everyone is entitled to their opinions and I have to respect that.
Moving into second place in the NFC North and staying in the playoff picture should have been enough to keep the Vikings within in the top half of this week's power rankings. Seeing them as low as 19 should be motivation for the team that there are people who don't believe this group of players can win games to close out the season.
Like most experts stated and the average shows, somewhere between 16 and 17 is absolutely fair. Unless they can go on a winning streak by beating the Jaguars, Tampa Bay Buccaneers, and Bears in the next three weeks, don't expect Minnesota to rise much higher than 15.
Expectations are that the Vikings will beat Jacksonville this week. It's a bit scary to think about what has happened in the past when Minnesota has been favored by a large margin. But a win on Sunday could move the Vikings to .500 on the season and keep them alive in the playoff hunt.
Where would you place Minnesota in your power rankings this week? And which experts are most astute in their assessment of the purple and gold? Let us know your thoughts in the comments.